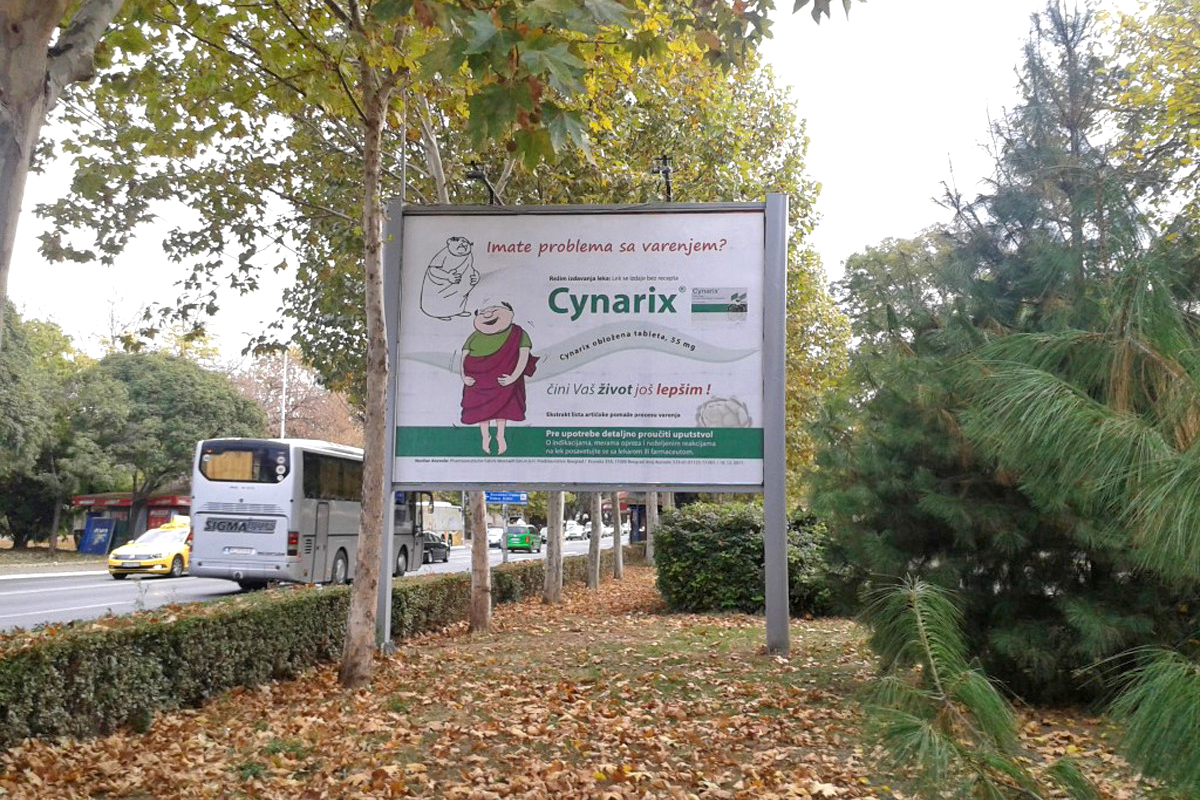 Three Montavit Billboards in Nis, Serbia
Just maybe it sounds like the title of the famous movie!? We have designed billboards for our client Montavit (PHARMAZEUTISCHE FABRIK MONTAVIT GES.M.B.H.) And the answer for the question "Do you have digestive problems?" is their medicine: Cynarix.
At the end of 2019 and beginning of 2020, billboard campaign was launched in city of Nis.